Little Sandy to Rockville Rafting Trip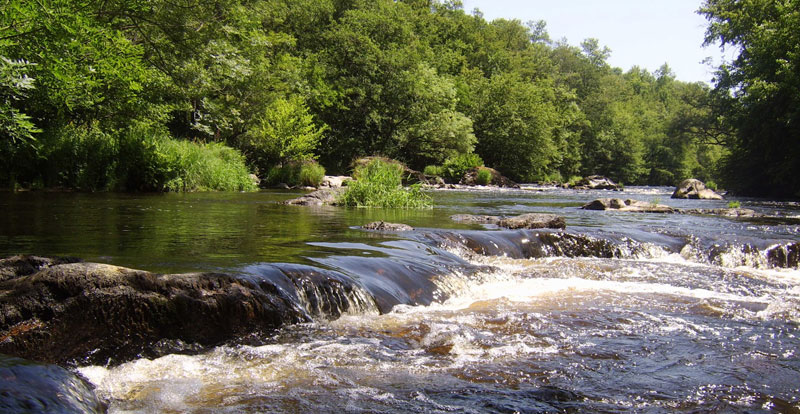 STATS: 6 Miles, 4 Hrs
AGE: Recommended age is 10 years and up
TYPE: Extreme River Trip / natural flow
RIVER: Little Sandy
PRICE: $130.00
per person
This section is a little harder than from Bruceton Mills down. It is smaller and more technical before meeting the Upper Big Sandy just above most of the big rapids. We do this one in small boats and as a high water alternative for the Upper Yough. The little Sandy is truly a unique trip, you watch the river grow. It starts out as a flat water small stream. After about twenties minutes of flat water paddling you start to encounter the first rocks in the river bed, they in turn give way to small ledges that get bigger and more powerful as you move down stream.
Before you know it the Little Sandy is a big stream and then your right out in the thick of things so to speak. This is the hardest section to catch but well worth it when you do. Guides in every raft enhance your experience on the Little Sandy. A Safety kayaker will also paddle along to help with any rescues that may be required. You also get two trips for the price of one as the Little Sandy drops into the Big Sandy above Rockville and you get most of the good rapids on that section too! We provide all the rafting equipment you need and shuttles to and from the river. Cold drinks and cookout are also provided.
IMPORTANT: To raft one of the extreme trips you need to do an Upper Yough trip with us in the same season so you can check out how we operate and we can check you out to make sure your up to the challenge . This is for safety reasons as stated above you are in a wilderness environment and rescue can be difficult so we need to make sure that you are capable of this experience.