Guided Easy Whitewater Rafting Trips
Easy Whitewater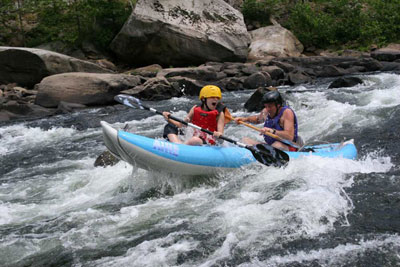 Our easy whitewater rafting trips are the Cheat Narrows and the North Branch of the Potomac. These both offer easy whitewater which is the place to start. Both of our easy river rafting trips Friendsville, MD and WV are great for young children, first-time rafters or anyone who is ready for a little excitement and a fun time on the river! These trips are usually class 1-2 rapids and sometimes depending on water levels will have a couple of class 3 rapids. All of these trips have guides in the rafts with you and can be done at most water levels in rafts or IK's (inflatable kayaks or duckies) we try to fit the size of the raft to the water level of the day for max enjoyment. All easy whitewater rafting and ducky trips in Friendsville, MD, and WV start with lots of instruction and water safety briefings. Come to Friendsville for easy whitewater trips that are fun for the whole family and a great way to start your rafting experience!
---
Available Easy Whitewater Trips
---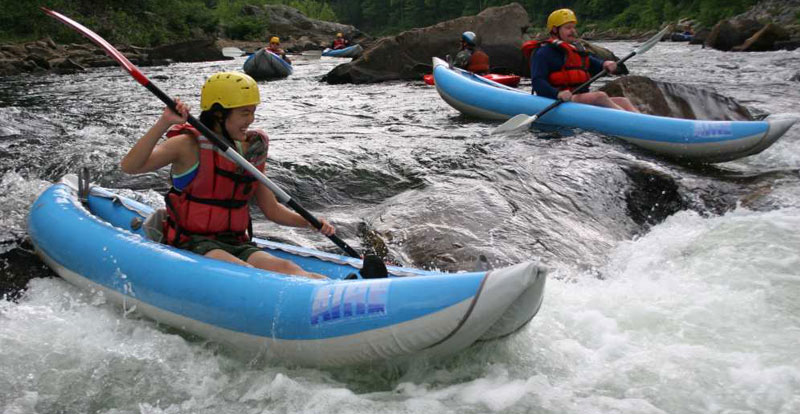 The perfect trip for the beginner Inflatable Kayak (IK) paddler and rafter, young kids, are those folks who just want a fun easy time on some mild whitewater. This is one of our intro trips with easy rapids and great swimming opportunities.
TIME: 3-5 Miles
LENGTH: 5Hrs
AGE: Great for all ages 5 years old and up
TYPE: Rafting and Ducky Trip
RIVER: Cheat Narrows
PRICE: $100.00

per person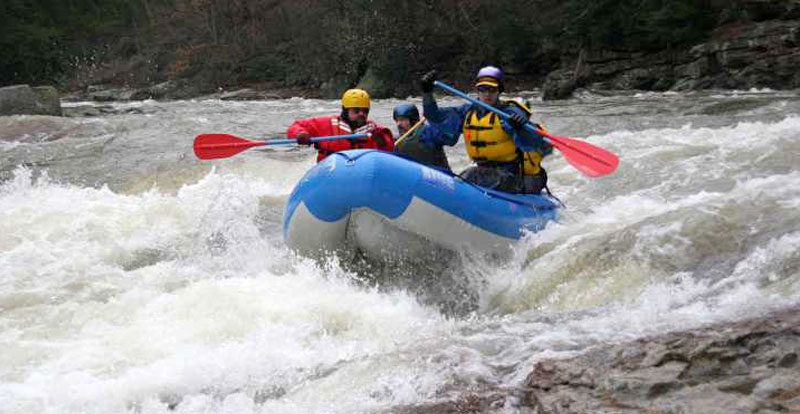 Great for the whole family!! White water nonstop action with easy rapids. The trip can be done in either rafts or IKs (inflatable kayaks).
LENGTH: 7 Miles
CLASS: 1-3
AGE: Great for all ages 5 years old and up
TYPE: Rafting and Ducky Trips
RIVER: Potomac
PRICE: $100.00

per person