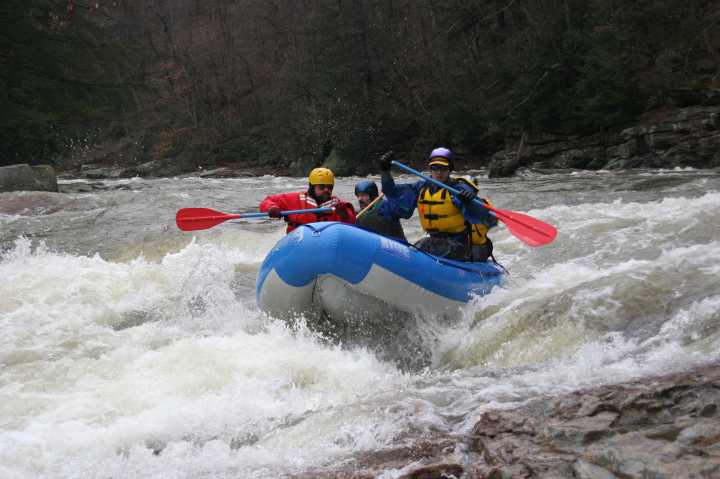 CLASS: 3-5
GRADIENT: 60 per mile
VOLUME: 1400 - 2800 cfs
SEASON: April through October after big rain events
SCENERY: Wild and Scenic
TIME: 5 - 7 hrs
LENGTH: 13 Miles
The Kitzmiller section of the Potomac is a classic early spring run with more hydraulics and big rapids then any run in the area. Early spring rains make this trip as wild as the Gauley with no flat water pools. This river is probably the longest and most continuously difficult runs in this area. It descends very steeply which accounts for the constant rapids and big drops and many ledges. It starts out as a class 1-2 run and quickly builds with lots of boulder rapids giving way to the big ledges. Almost all of the rapids have at least one ledge in them with very complex currents and turbulence. Precise maneuvering becomes necessary as the currents get more powerful and the drops get bigger. It really does not let up until the end of the trip.
The Kitmiller section of the Potomac river is truly of the finest in the area and one of the hardest to catch with good water but you are well rewarded when you finally get to ride this wild water water gem. Trip cost is $175.00 per person.
---
Potomac at Kitzmiller Photo Gallery
---