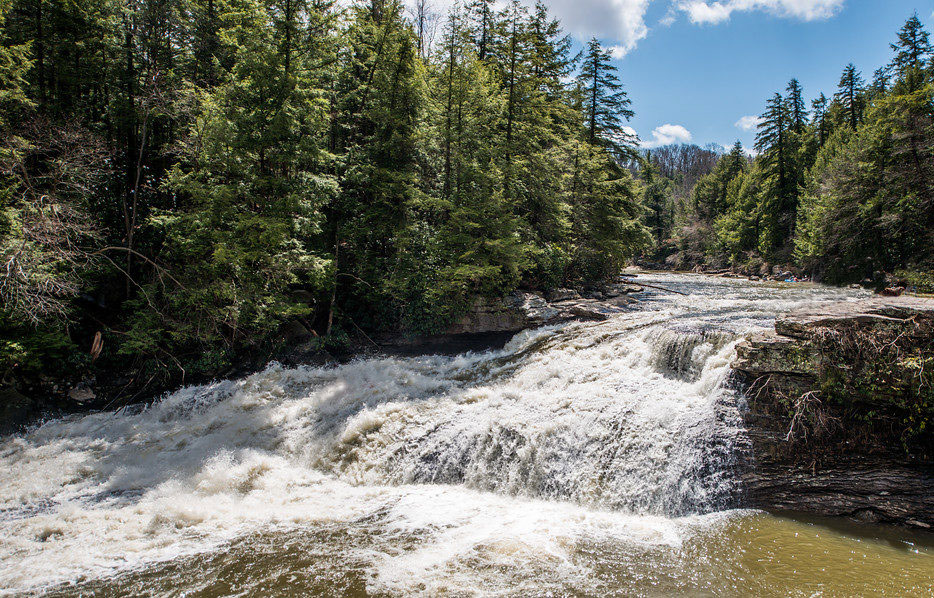 CLASS: 4-5
GRADIENT: 100 per mile
VOLUME: 300 - 600 cfs
SEASON: April through October
SCENERY: Wild and Scenic
TIME: 2-3 hrs
LENGTH: 3.5 Miles
The Top Yough is short and sweet and all business. This section of river flows through one of Maryland's most beautiful state parks, Swallow Falls. As far back as when George Washington was surveying the area Swallows Falls was left untouched by any logging operorations. Vigin stands of hemlock and white pine dominate the landscape. The Top Yough start off with a huge drop called Swallow Falls, a sliding 30 ft waterfall, after this is is downhill all the way to the take out.
---