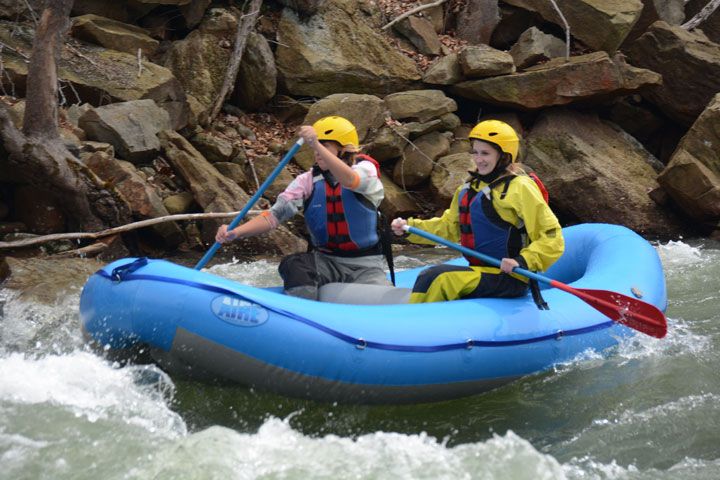 The Value of a Whitewater Raft Trip
"Money can't buy happiness...but a whitewater rafting trip can.
A study by the Great Outdoors Lab has confirmed what we already know; spending time in nature has tremendous positive impacts on our health. For those who are lucky enough to have their lives revolve around outdoor pursuits, the study is just scientific justification for prioritizing recreation. But for others, the impacts of it are significant. "Those of us who lead trips into the outdoors for veterans and youth from underserved communities know that getting outside improves both mental and physical health," says Rob Vessels, Director of Sierra Club Military Outdoors.
Published in the American Psychological Association journal Emotion, the study focused specifically on the impacts that a whitewater rafting trip had on participants that identified as military veterans, at-risk youth, or college students. Scientists of the Great Outdoors Lab quantified their results by measuring the neuroendocrine of participants on the rafting trip, as well as facial analysis from Go-Pro video footage. Based on their findings, the lab drew a positive correlation between participants experiencing the whitewater trip and their general life satisfaction and mental and physical health."
From Paddlers life magazine
Whitewater rafting increases your happiness and general well being so that after a raft trip you will have a smile that lasts for days. I have noticed this fact for over 40 years and I guess that is the main reason that I still enjoy running these trips after so many years.
Best regards, Roger Zbel