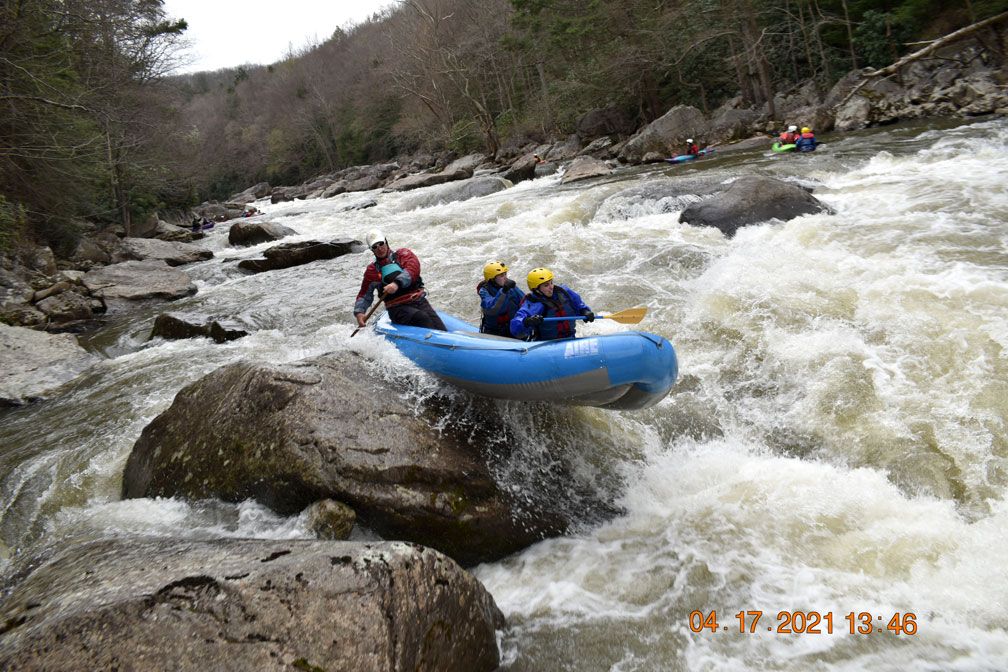 It's that time of year again!
It has been a great spring out in Friendsville giving us awesome water levels out on the river. We're set to have a beautiful Memorial Day weekend with great water levels and we still have some spots left on our trips Sunday and Monday. Don't miss the boat on this awesome trip. The Upper Yough is a ten mile long action whitewater trip with awesome class 3-5 rapids. Rafting is a great way to get out and enjoy the fresh air, and the Yough runs through a beautiful wild and scenic river corridor.
We're starting to see the light at the end of the tunnel in regards to COVID, and at Precision we are still enforcing social distancing on our trips to ensure we show you a safe and fun time out on the river. Face coverings are still required at our headquarters and on the bus ride to the put in. At this time, we are also not co-mingling groups so you will raft with your own party and a guide. We look forward to getting you out on a trip this season. Check out our website, or give us a call today to book your trip!