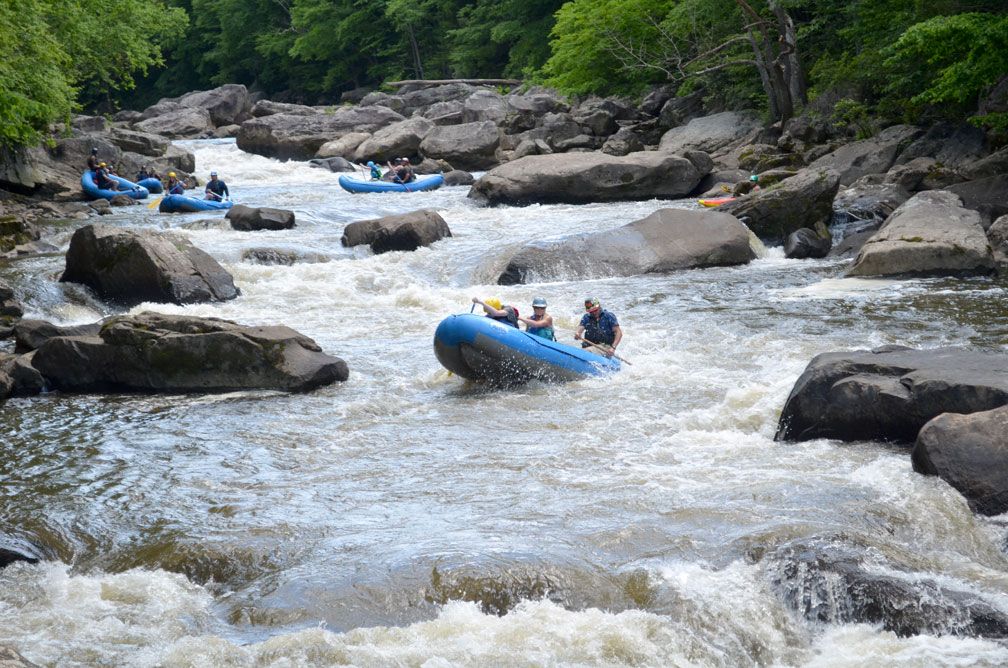 2020 Rafting Season is OPEN!
Due to the Covid -19 virus we are operating on an smaller scale to help insure your safety. We are disinfecting our headquarters and equipment several times a day and putting smaller groups on the bus to help with social distancing. We are requiring guests to wear a face covering when inside our headquarters and on the bus ride up to the river put in. I will pass out plastic bags to take your face covering back downstream with you for the end of the trip. We have had to stop serving the barbeque after the trip due to the virus but we are still serving cold drinks and prepackaged snacks for your safety.
Your safety and the safety of my guides is of the upmost importance so if you have been exposed to anything that may endanger the health of the group please inform us and we will refund all money paid. If you have been exposed to the virus within the last two weeks please inform us at the time of booking your trip.
With all rafting trips you will be next to people in the rafts so at this time we are not commingling groups and you will stay with the groups you arrive with.
Thanks for your understanding in these trying times and the new normal may always look like this but we will continue to make these trips as safe as possible and keep you smiling as long as possible.
Cheers Roger