Awesome Conditions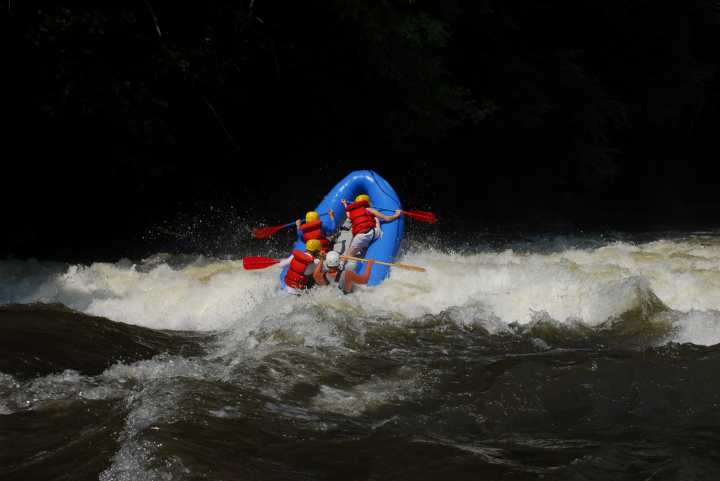 2013 is surely going down in the records books as one of the wettest years in a long time. This year so far as had more awesome rafting than any I can remember in the last 35 years of rafting on the Upper Yough. Just when the water starts to come down to summer levels we get a giant blast of rain and were back to spring levels. More days were spent this year on the river with incredible class 5 conditions then we've seen since the beginning. At these levels the Upper really comes into its own, a ture whitewater gem.
This year the Upper Yough was also recognized as one of the top ten raft trips in North America. Precision Rafting was the number one outfitter. This year has been a special one so far. I've beeen paddling the river since 1977 and have never seen a year like this. We still have great natural flow at the end of August. If high water is your thing than this is the year.
As the summer season winds down we head into fall with lots of rain in the forecast. It seems like its been raining every 3rd day, and I'm not complaining. We still have lots of the season left with some special dam releases on the Savage and North Branch so please try and take advantage of the very special season. Who knows when this will happen again.